Angel's Insurance, Notary & Motor Vehicle Office

Public Tag Agent

801 S. Lewis St. Suite 5 New Iberia, La. 70560

Phone: 337-365-9540 Fax: 337-365-9550 Email: angelsins@att.net

Motor Vehicle Office Public Tag Agent - Get Your La. License Plate, Renew your Registration and more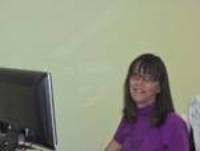 Angel Delcambre and Molly Broussard are our processors for the of Motor Vehicle Office Public Tag Agency. They can help you with any paperwork or questions you have in reference to titling a vehicle, obtaining a duplicate title, renewing your registration or any other issues you come across involving registered vehicles or vehicles needing to be registered in your name in the state of Louisiana. They can also order special plates and personalized plates for those of you that are interested.

You will always find a friendly smile and helpful attitude at Angel's. If you are in a rush, you can drop off and pick up later in the day. If you need to get your insurance cards or any other paperwork we will be happy to get them faxed to our office. If you have missing paperwork we will do everything we can to get it for you so that you can leave our office with the satisfaction of knowing you have accomplished what you came in for. Our goal is for us to handle your business with the ease, speed and professionalism that will allow you to be back on the road to your next stop as we all live a fast paced life in today's world

Electronic Lien Transfer (We are an ELT Service Provider)

The La. Dept of Motor Vehicles has implemented a new program involving electronic liens. Paper titles will no longer be mailed to lienholders that process more than 250 lien recordations a year. Lienholders will have to contract through a participating public tag agent in order to have an ELT code issued. Once you have your code, this code will be placed on your 1799 form and can be processed at any Public Tag Agency or Dept of Motor Vehicle Office.

BECAUSE WE ARE A LICENSED DEPARTMENT OF MOTOR VEHICLE PUBLIC TAG AGENT WE CAN REGISTER YOUR VEHICLE, MOTORCYCLE, BOAT, UTILITY TRAILER, MOTOR HOME AND ISSUE A HARD LICENSE PLATE AND REGISTRATION. WE CAN ALSO HANDLE REGISTRATION RENEWALS, LOST PLATES AND REGISTRATIONS, DUPLICATE TITLES AND ANY OTHER NEEDS YOU MAY HAVE INVOLVING YOUR MOTOR VEHICLE.

This facility is an authorized service provider for the office of motor vehicle, therefore there will be an additional fee for the added service and convenience.

HELPFUL LINKS:

La. Dept of Wildlife & Fisheries