Angel's Insurance, Notary & Motor Vehicle Office

Public Tag Agent

801 S. Lewis St. Suite 5 New Iberia, La. 70560

Phone: 337-365-9540 Fax: 337-365-9550 Email: angelsins@att.net

STAFF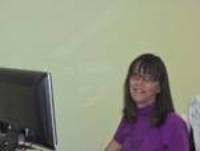 Angel is a 1982 graduate of NISH. She has been working with the public since the age of 14. She began working in the insurance field in 1999 at Brother's insurance where she remained for a total of 10 years. During this time she learned about Insurance, became a Notary Public and opened up the Public Tag Office for her previous employer.

She had been listening to her husband tell her for years that she should open her own place and finally she felt ready. It took all the years to make the complete circle to gain the knowledge, confidence and determination to open her own place of business doing what she has always enjoyed, which is serving the public. There is nothing that makes her feel better than making someone else smile, whether it was just saying hello or taking care of a problem someone had.

Staci Delcambre Landry is a 2004 NISH graduate. She has been employed with Farm Bureau for the last 3 years. During this time she became a licensed insurance agent.

Molly Romero Broussard is a Westgate graduate of 2005. She is a Motor Vehicle Office Public Tag Agent issuing La. License Plates, registrations, duplicate titles and more.

So if anyone needs a friendly atmoshpere and fast service with a smile no matter how big the problem. Come see us at Angel's where you will always leave feeling satisfied.